The holiday flat is 50 sqm, granny flat in a detached house with a separate entrance. It has a large sitting room, a kitchen with a cosy dining room, a small bedroom and a functional, comfortable bathroom with underfloor heating. The canopied terrace with garden seats and two sunbeds is ideal for relaxing.
Amenities

- WLAN
- Flat-screen TV
- Parking area in the grounds
- Bed linen and towels
- Toilet paper and soap
- Hairdryer
- Dish-washer
- Washing machine
- Iron and ironing board
- Garden seats and two sunbeds with sun umbrellas
Why is Todtmoos worth a visit?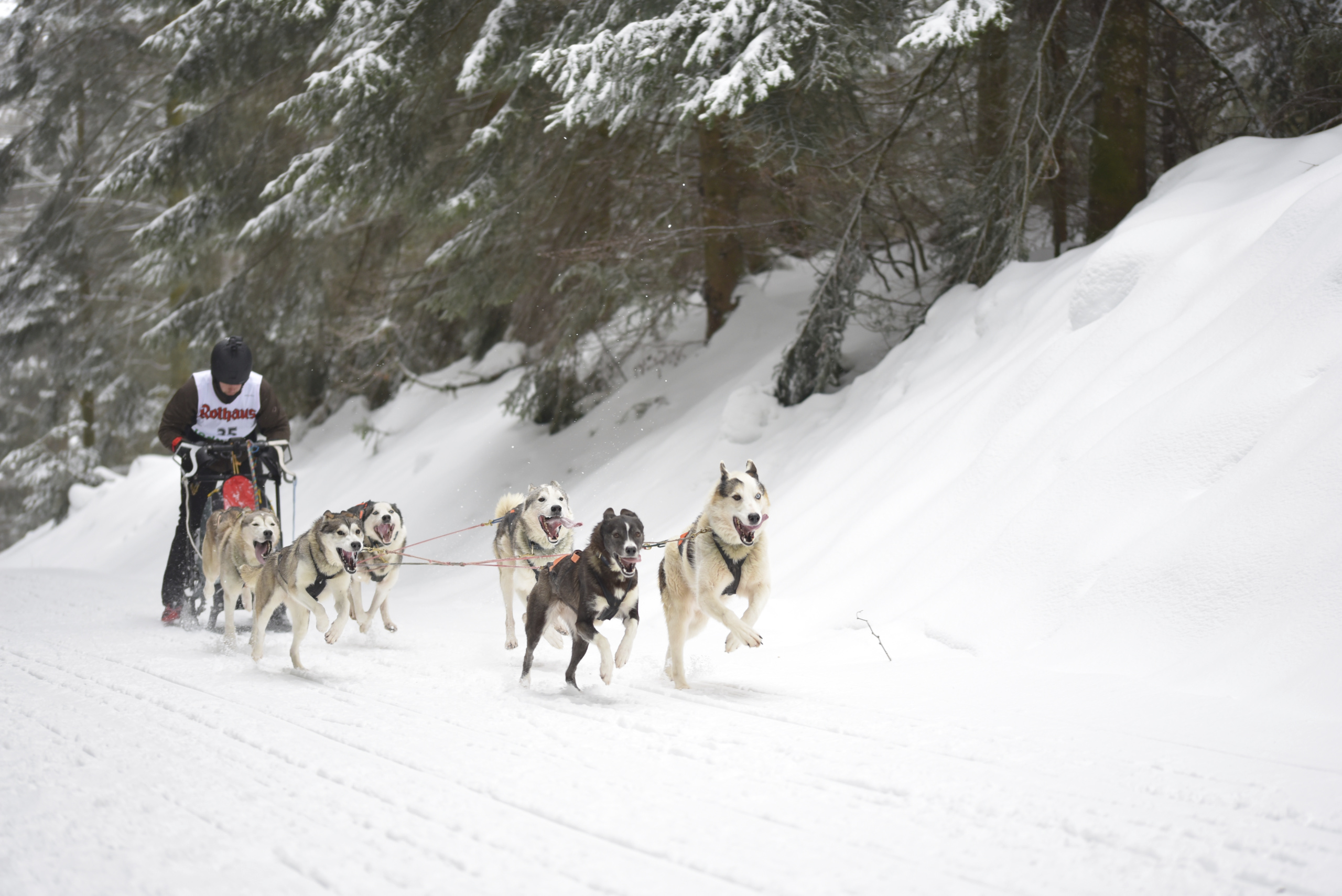 © Hochschwarzwald Tourismus GmbH
International sled dog race in Todtmoos
Every year on the last week-end of January more than 100 teams take part in the international sled dog race in Todtmoos. In 2019 more than 10,000 spectators followed the event and brought an Alaska feeling to the Black Forest.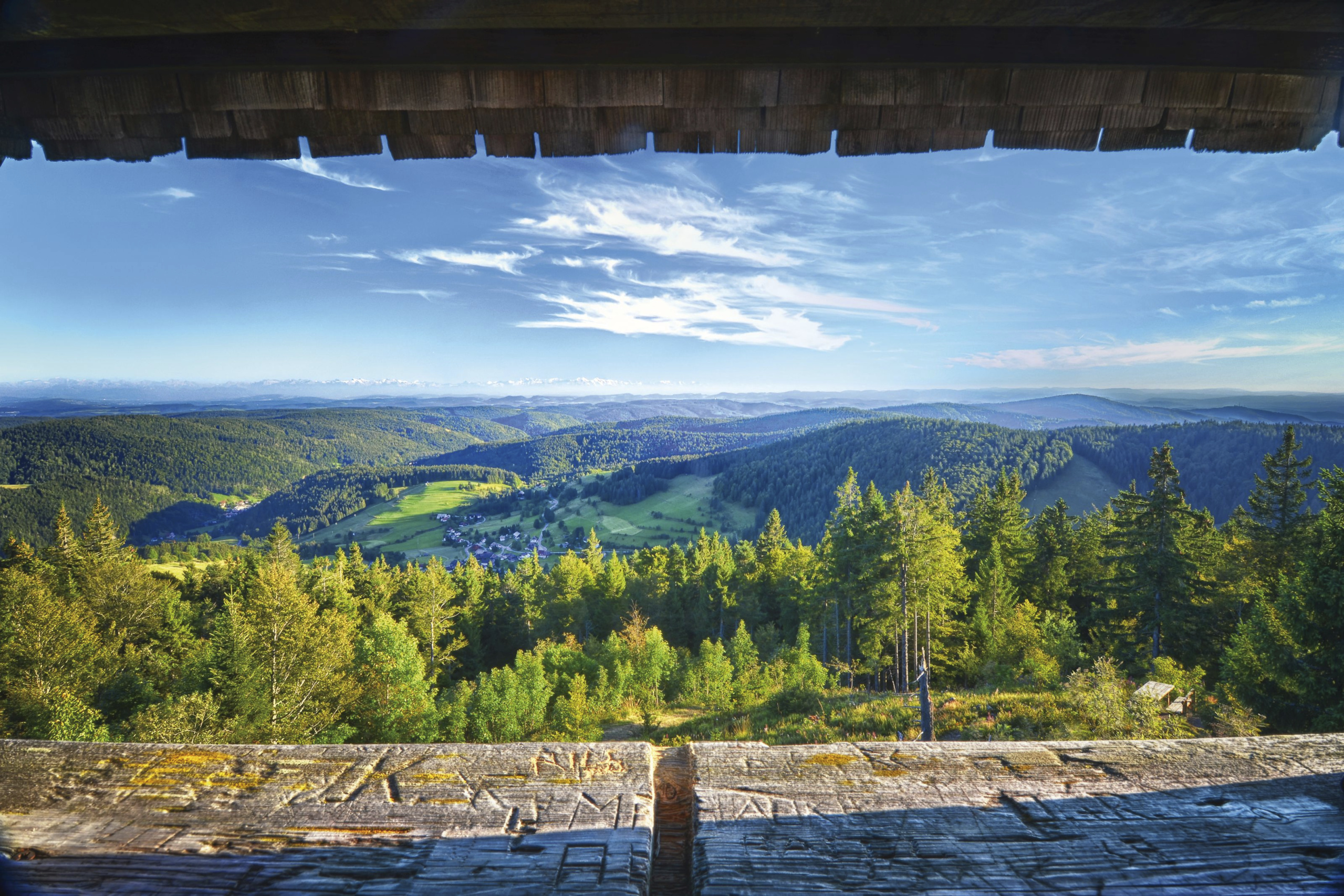 © Hochschwarzwald Tourismus GmbH
Hochkopf Tower
The Hochkopf (1263 metres above sea-level) is close by. The original Hochkopf Tower crowns the summit and overs a fantastic panorama of the Black Forest and, depending on the weather, a view of the Alps.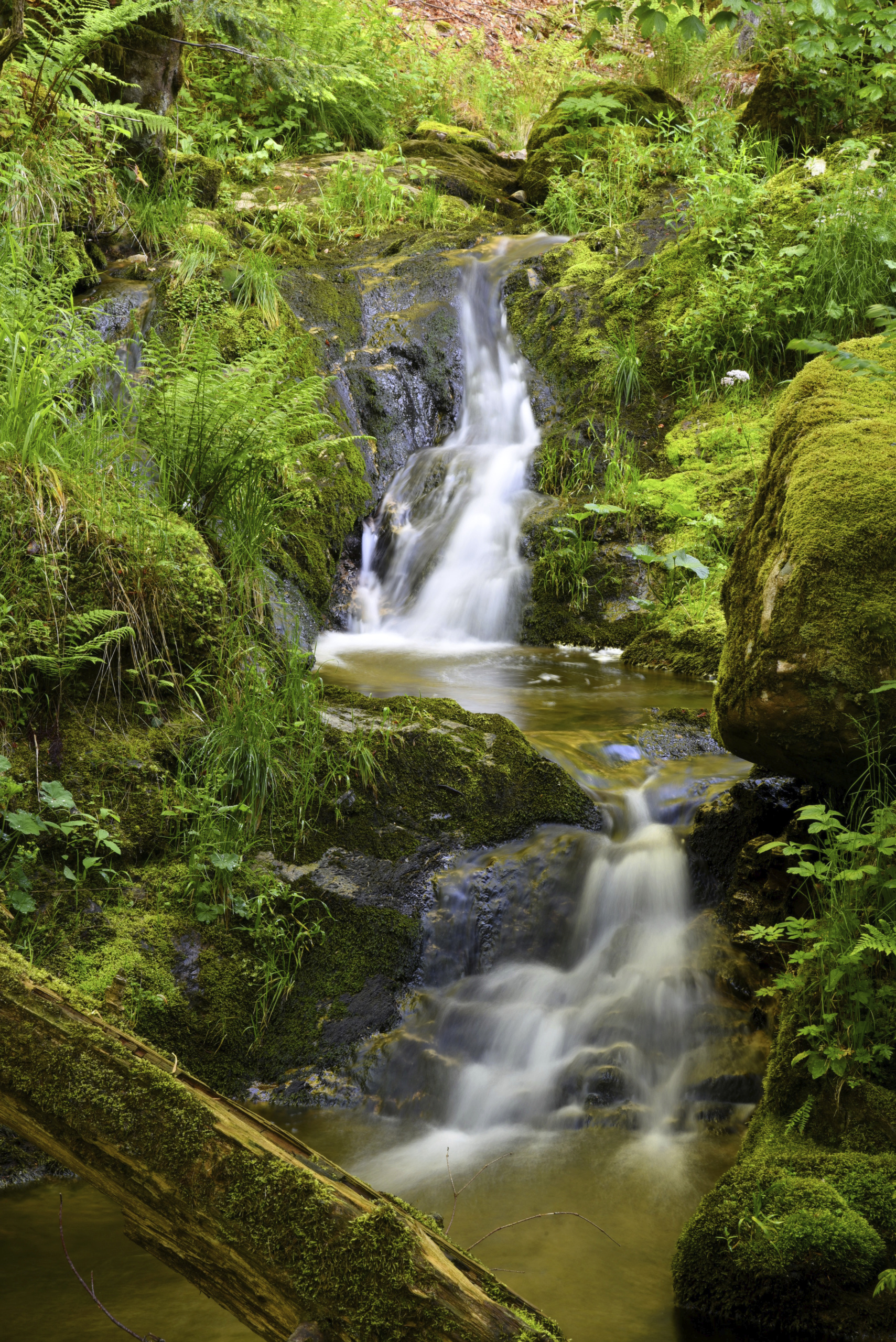 © Hochschwarzwald Tourismus GmbH
Rabenschlucht and Lebküchlerweg
The Rabenschlucht is a short but idyllic stretch between Todtmoos-Strick und Todtmoos, following the forest stream with lots of bridges.
The Lebküchlerweg is 12 kilometres long, well sign-posted, starting in Todtmoos-Strick and leading to Todtmoos-Rütte. It follows forest paths to the massive Waidbuche and the "Hochkopfhaus" restaurant.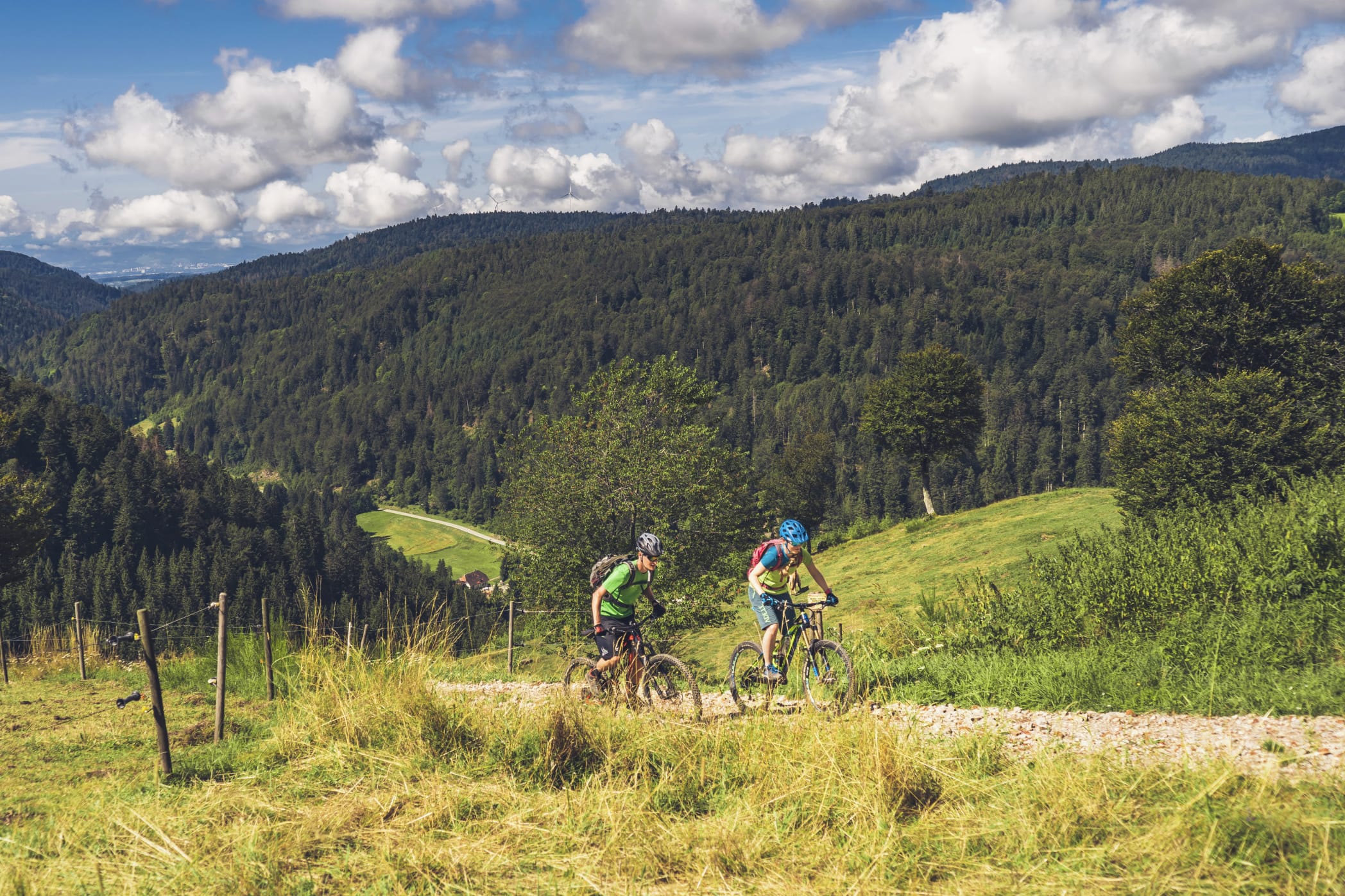 © Hochschwarzwald Tourismus GmbH
Cycling routes in the Southern Black Forest
There is a mountain bike
trail around Todtmoos, that offers nicely winding passages. Both loops cross in Todtmoos.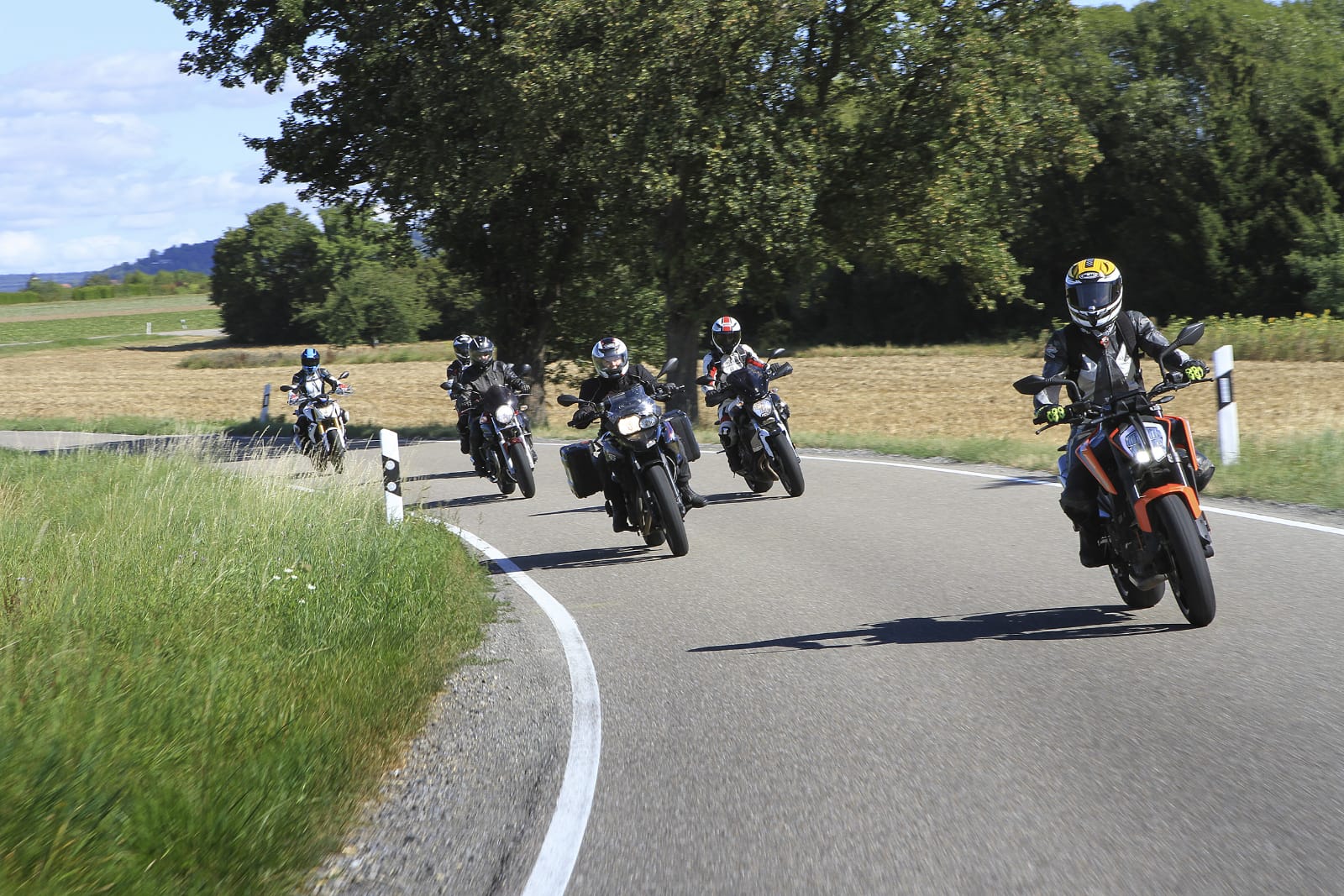 A mecca for bikers
Bikers are in their element in the Black Forest. Some of the favourite routes lead through the Wehra valley, Murg valley, Wiesen valley, Alb valley, and to the Schauinsland, Schluchsee, Titisee and the Feldberg.